Need to reach somewhere? Don't you prefer public transportation? Need a quick solution to help you during the insane traffic hours to get you to your destination on time? Then tootle is the app for you. Now, one more reason why tootle will be on your must-have app list is because of the 24/7 service it will be providing to its customers. We know how finding transportation during the odd hours can be a big problem and taxis can be a very expensive option. So, keeping that problem of their customers in their mind they have decided on extending their service to every day at all hours (24/7) which used to be only till 9 pm.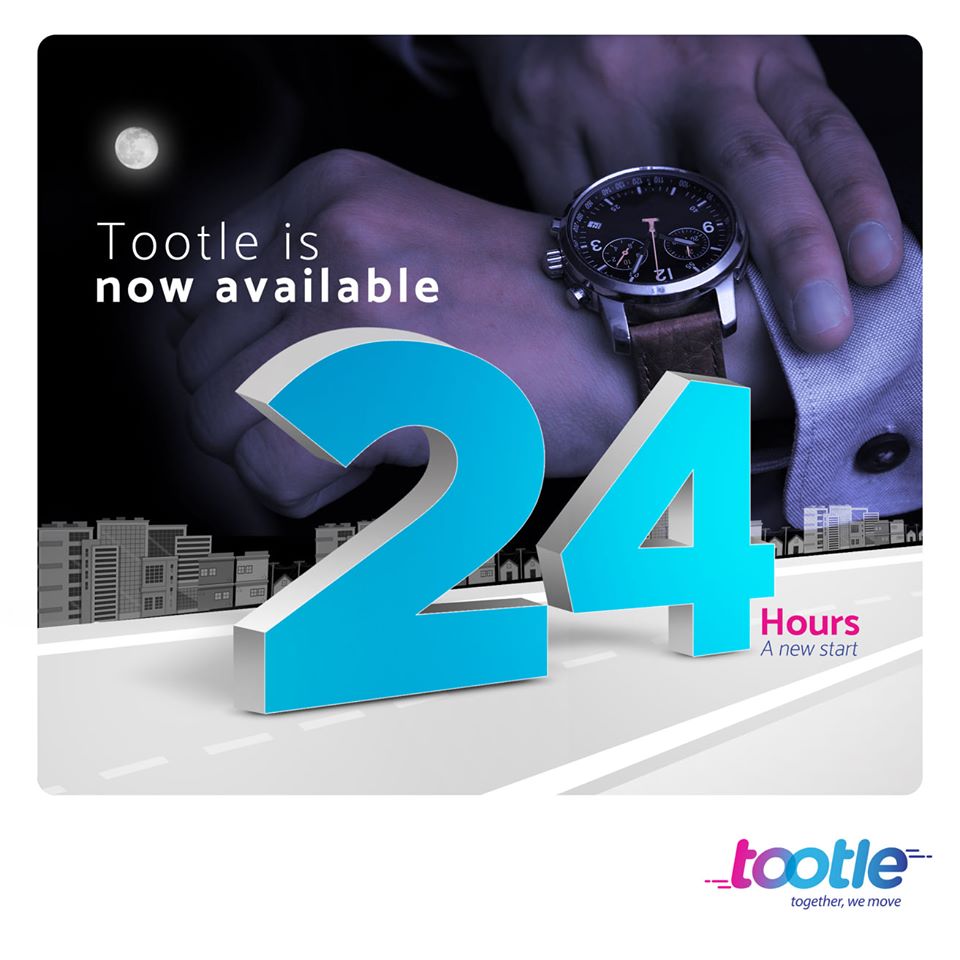 Tootle has been one of the easiest and convenient way to move around Kathmandu. It is a ride-sharing app for two-wheelers which helps you find a rider nearby who will take you to your destination by charging you a certain amount of money.
The night time service can be expected to be more expensive than the normal hourly rate. 100% of what is earned by the tootle partners (during the night time or day) by providing their service goes to the partners as tootle does not charge any commission. So this can be great news for Tootle Partners. In terms of safety, it provides real-time monitoring of your ride and also allows safety SMS to people who are close to you so that they can track your ride.
You just need to turn your GPS on, open the app and set your pick up and drop location it's that easy. Be it as a Tootle Partner or a customer the benefits that tootle provides to both the parties are amazing.
If you haven't installed the app yet then you can go to Play Store and download the Tootle app or if you want to be a Tootle rider then you can download the Tootle Partner app.