As the part of Chinajoy gaming expo, Oppo revealed a new technology called "Game Color Plus" that delivers ultra-realistic augmented imaging. Along with it, the company also introduced "Dual Wi-Fi technology" that boosts network speed. These two technologies together are expected the experience of gamers by boosting the quality of gaming visuals, connection speed and seamless switching between networks.
Game Color Plus
The collaboration of OPPO and Qualcomm to deliver an improved display for mobile phone games brought the "Game Color Plus" feature. This feature is powered by Snapdragon's self-adaptive and Qualcomm Snapdragon Elite Gaming technology. Game Color Plus improves the gaming visuals quality, that includes better details, color saturation and contrast of the gaming scenes.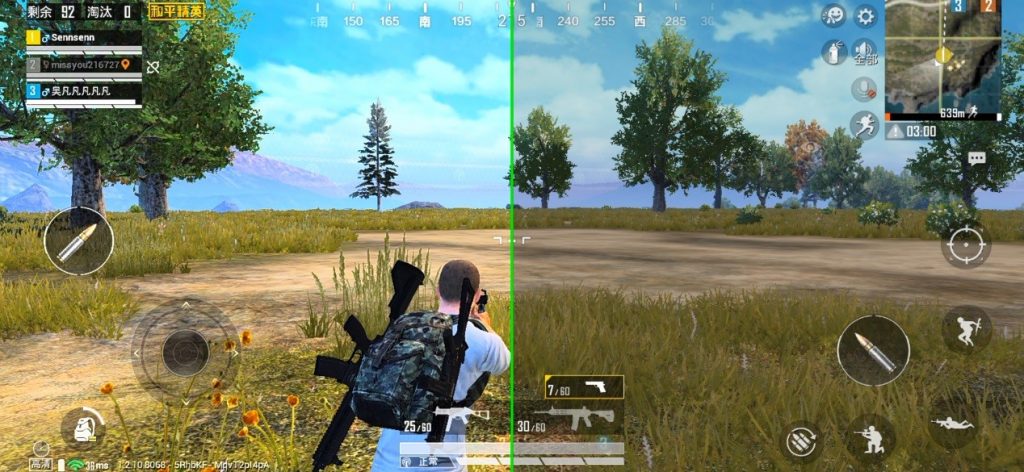 "Game Color Plus" also gives you the control and ability to fine-tune visual presentation in the game and also makes the game scenes best fit to the smartphone screens according to the phones. The two collaborators have brought better UI design, parameter adjustment, bug fixes, performance and power tests with the reveal of this feature. With this, Oppo has become the first one to implement the "Game Color Plus" feature for the better gaming experience. It will also optimize power saving, bring enhanced visual quality and better battery life. This technology enables OPPO to use low-power hardware for designing devices that have massive computing power in the future. Now gamers won't have to worry about the over-consumption of power with high-quality games.
Also Read: Oppo Mobiles Price in Nepal
Dual Wi-Fi
OPPO has also announced its Dual Wi-Fi technology on ColorOS 6 of its smartphones. This feature enables devices the connection on two different wireless networks at the same time. The device will be able to send and receive data independently that will, in turn, boost the overall connection speed of the device making mobile gaming and video experience better for the users. Dual Wi-Fi technology is based on DBS/DBDC chip technology as introduced on OPPO Reno phones. It allows the smartphones of two different Wi-Fi hotspots to connect which may have the same or different SSIDs without interference. These hotspots can be on a single router or on two different routers.
Dual Wi-Fi gets activated when the device detects a poor connection. Once the current connection is detected as poor, the device will enable an alternate Wi-Fi connection. It is also helpful when a user is downloading files. The device enables Dual Wi-Fi to boost the download speed.