OPPO has announced during the annual Qualcomm Snapdragon Tech Summit that it will become one of the first companies to launch its flagship 5G smartphone in first quarter of 2020, powered by Qualcomm® Snapdragon™ 865 processor. OPPO also announced that the upcoming Reno3 Pro phone, launching this month, will have Qualcomm Snapdragon 765G Mobile Platform along with integrated 5G, becoming the brand's first dual-mode 5G handset.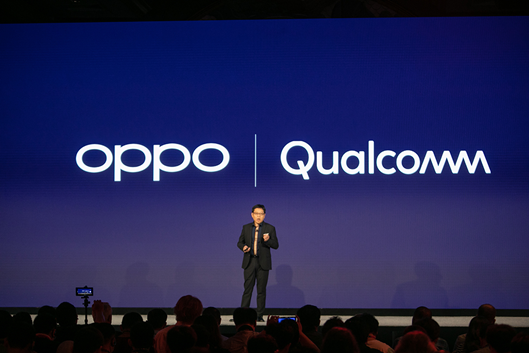 The company is bringing premium flagship 5G smartphones with better experiences like camera, gaming, and artificial intelligence by powering devices with Snapdragon 865. The Reno3 Pro, featuring the Snapdragon 765G, will allow users to experience 5G connectivity, Qualcomm® Snapdragon Elite Gaming™. OPPO also has further long term plans to bring more 5G products for the large-scale adoption of 5G around the globe.
Also Read: Oppo Mobiles Price in Nepal
The Snapdragon 5G mobile platforms enable OPPO to power its flagship smartphones with best-in-class features. The phones provide users with the next-generation of video, photo and gaming experiences. The upcoming Reno3 Pro, powered by the Snapdragon 765G Mobile Platform and including 5G with 7nm process technology, is expected to provide outstanding 5G experience to customers.
In May, the brand officially launched the Reno 5G in Switzerland, making its first commercial 5G phone in Europe. Afterward, the phone was rolled out in Australia, the U.K., and Italy. In June, OPPO, Qualcomm Technologies, and Ericsson brand were jointly awarded the "Best 5G Network Development in Europe" award. This year, OPPO unveiled the Reno 10 phone with 10x hybrid zoom powered by Snapdragon 855, and also the Reno Ace, powered by the Snapdragon 855 Plus, which were loved for their superior photography and gaming performance respectively.
Oppo plans to continue to invest in 5G technology, product research, and application scenarios. With Qualcomm Technologies and other partners in the industry, the brand looks forward to exploring and bring more 5G values and possibilities to users around the world.