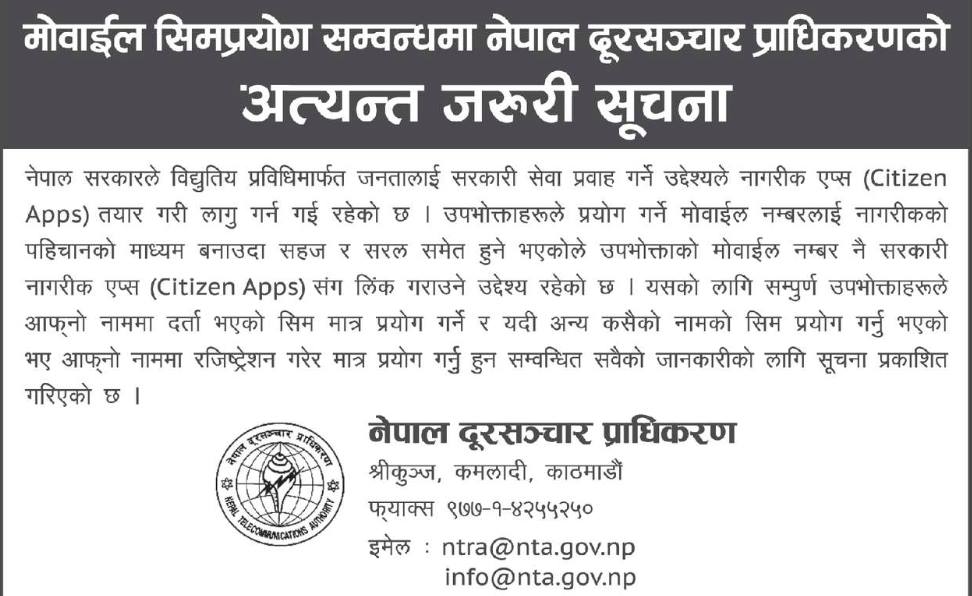 NTA (Nepal Telecommunications Authority) has requested its users to use SIM cards registered in their own names. The major reason behind this appeal is because the government plans to launch a new app, Nagarik Adhikar Mobile app.
Nagarik Adhikar Mobile App integrates all of the services that are provided by the government using the e-governance platform of The Government of Nepal. The app plans to save you the hassle of going to the offices and standing in queues to obtain the services provided by the government. For the initial stage, we can expect the government to introduce a few of the services and gradually integrate many more services provided by them. It seems like they will be using a mobile number as the identification code for this app. We can expect this service to launch in the time span of 2-3 months. In order to get these services, registration of SIM cards in one's own name is needed.
Here's Official Post from Asgar Ali, IT Consultant to the Prime Minister of Nepal regarding Nagarik Ahikar Mobile App.
Using a SIM card which is under someone's name has been in practice for a long time. Many people are using SIM cards under their relatives or some unknown person's name. Such practice has been going on because getting them back in time was difficult, standing in long queues and waiting for a long time just to get it led the people to buy it from others. As owning SIM cards in someone else's name not knowing the actual user or a person getting many SIM cards has led to an increase in criminal activities.  Now it has been deemed illegal to get and use the cards which are under someone else's name.
Also Read: Nepal Government Initiates Recharge Card Digitalization
What if I'm using a SIM under someone else's name?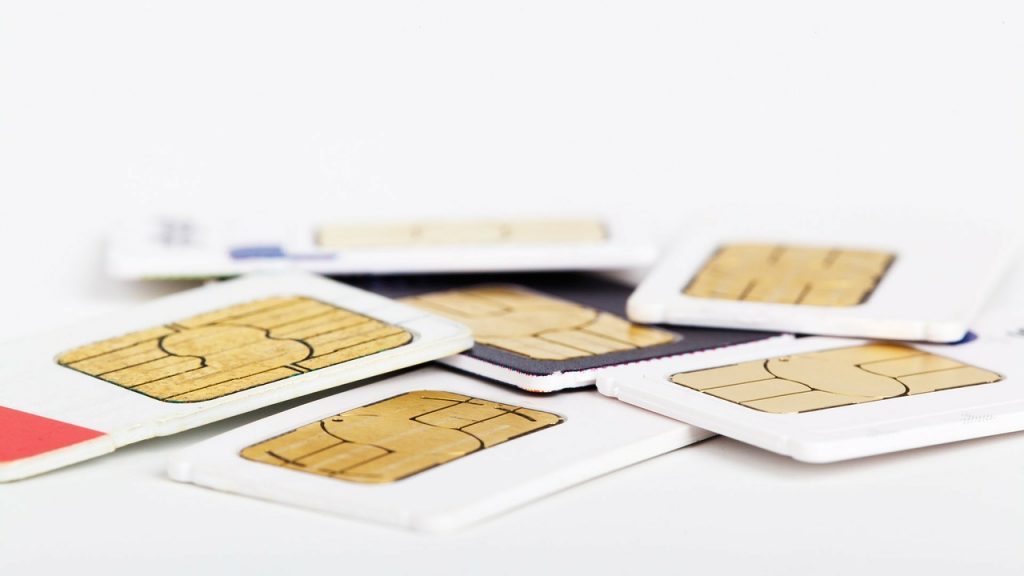 The question arises what to do if you are using a SIM card which is under someone else's name. You can change the registration name by going to the customer center, according to NTA. In the case of Nepal Telecom users, you need to carry your citizenship and if you also know the person under whom the SIM card is registered then it will be better if you carry his/her citizenship as well this is only if you can get their citizenship.
For Ncell users, you need to visit the nearby Ncell centers prove that you have been using the SIM card for certain time then register it under your name.
Also Read: Ncell Extends its 4G Service to 1000 Places of Nepal
This is also an initiation by NTA to control illegal activities and regulate the number of SIMs owned by a person. e-KYC (Know Your Customer) system has been initiated to control the SIM registration. The information collected will be digitized for the registration process. Fingerprint and a digital photo will also be stored in the central database. As a whole, this system is expected to take the digitization of services in Nepal to newer heights.