Happy New Year 2076 to everybody. As we know there will be lots of offers and discounts in the e-commerce, electronics and smartphone market. there are lots of offline stores that provide discounts on electronics. So here I am compiling the offers offered by various e-commerce sites, electronics, smartphones in Nepal.
E-commerce, Smartphones, and Electronics
Daraz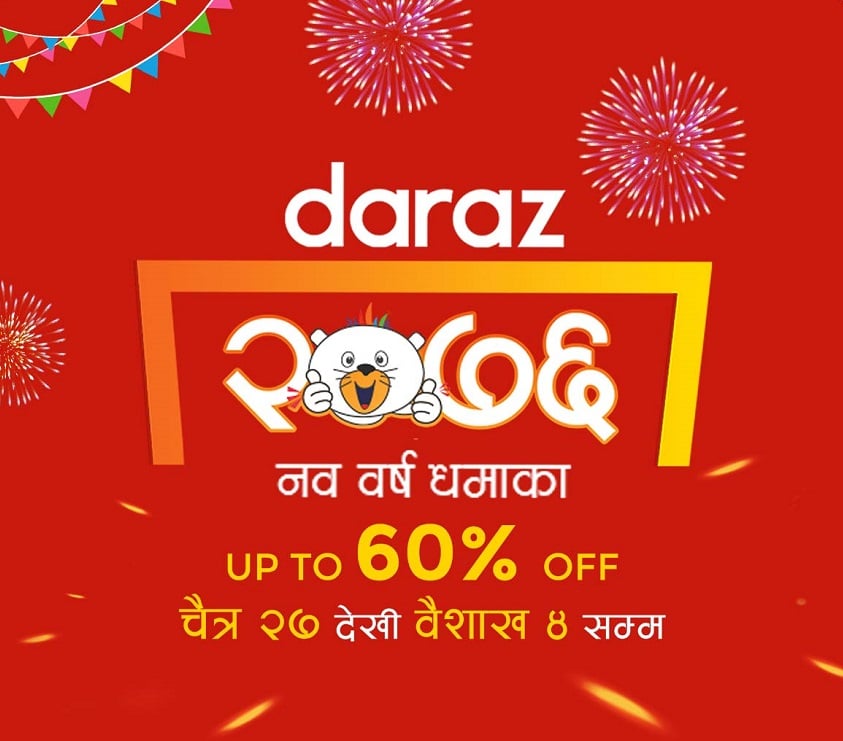 Daraz, the popular online shopping site has brought an offer to Celebrate the New year 2076. The offer starts from Chaitra 27 to Baishak 4. The eight-day campaign provides mega deals, biggest discounts, amazing vouchers and a lot of other offers.
Daraz brings the offer along with Shake Shake feature to celebrate the New Year in full spirit. With the campaign, Daraz assures to provide discounts up to 60% for top brands like Samsung, Xiaomi, Sony, and other electronic brands.
Daraz also adds some vouchers like Crazy vouchers of maximum Rs 4000 and Mega Vouchers of Rs 5000. The customer can use the vouchers for all of the items in their platform and it will provide free delivery for the purchase of products worth above Rs 1000 in the Dmart items.
Daraz has brought a cool feature called Shake shake which enables the customer to get more discounts just by shaking their phone. Users need to enter the Daraz app and Shake their phone during particular Shake shake sessions daily from April 8 to 12.
Sastodeal

Sasto Deal is one of Nepal's biggest online shopping website. They are offering various offers and discount on their site. They are offering really good discounts on the flagship smartphone.
While you buy over Rs.1500 you will get Rs.200 discount. If you spend over Rs.2500 you will get Rs.400 discount. And If you spend over Rs.5,000 then you will get a discount of Rs.800. There is up to 40% off in TV and up to 48% off in flagship smartphones. You will get every household electronic device for a certain discount.
So, hurry up and don't miss these offers from them. And if you want to read more then read OPPO mobile price in Nepal or Samsung mobile price in Nepal.
Nepal Telecom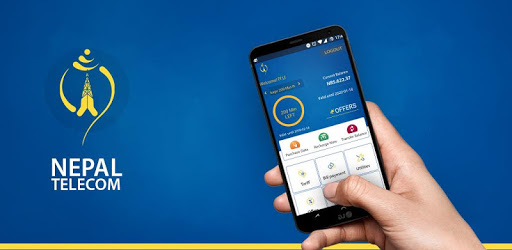 Nepal Telecom (NTC) brings New year offer 2076 to its customers. To celebrate the arrival of the new year 2076, Ntc provides a combo offer including Voice, data, and SMS. Find the details of Ntc New year offer 2076 below. The customer can take the NTC New year offer 2076 from Chaitra 30 to Baishak 2. Once bought, the validity of the offer is for 5 days.
The cost of the NTC New year offer is Rs 200. With the purchase of the offer, Ntc customer will get 3 GB data, 200 min Voice call and 200 SMS. The customer can use the voice and SMS within Ntc network.
Nepal Telecom's New Year Pack
Price: Rs 200
3 GB data
200 minute Voice
200 SMS
To buy Nepal Telecom's New Year Pack
NCELL and Smart Cell have not leaked their New Year Offer. But you might get to know till the 1st of Baisakh. You will get really good offers from NCELL otherwise you can switch to NTC and have fun with the New Year offer.