Amidst lockdown, the conduction of physical classes has become impossible. In this situation, schools and colleges have started opting for the digitization means of teaching rather than halting teaching-learning in itself. With the increase in demand for e-learning, Ncell, in coordination with Tribhuwan University(T.U), announced "Mobile Class Data Package". These packages have been brought in favor of the students wanting to attend online classes using mobile data.
Through this package, Ncell gives a total of 16 G.B. data that includes 4GB all-time data (3G & 4G), 2 G.B. video data, and remaining 10 G.B. data that can be used for Microsoft teams. The package is available for Rs. 191.54(including taxes).
How to Activate Ncell "Mobile Class Data Package"?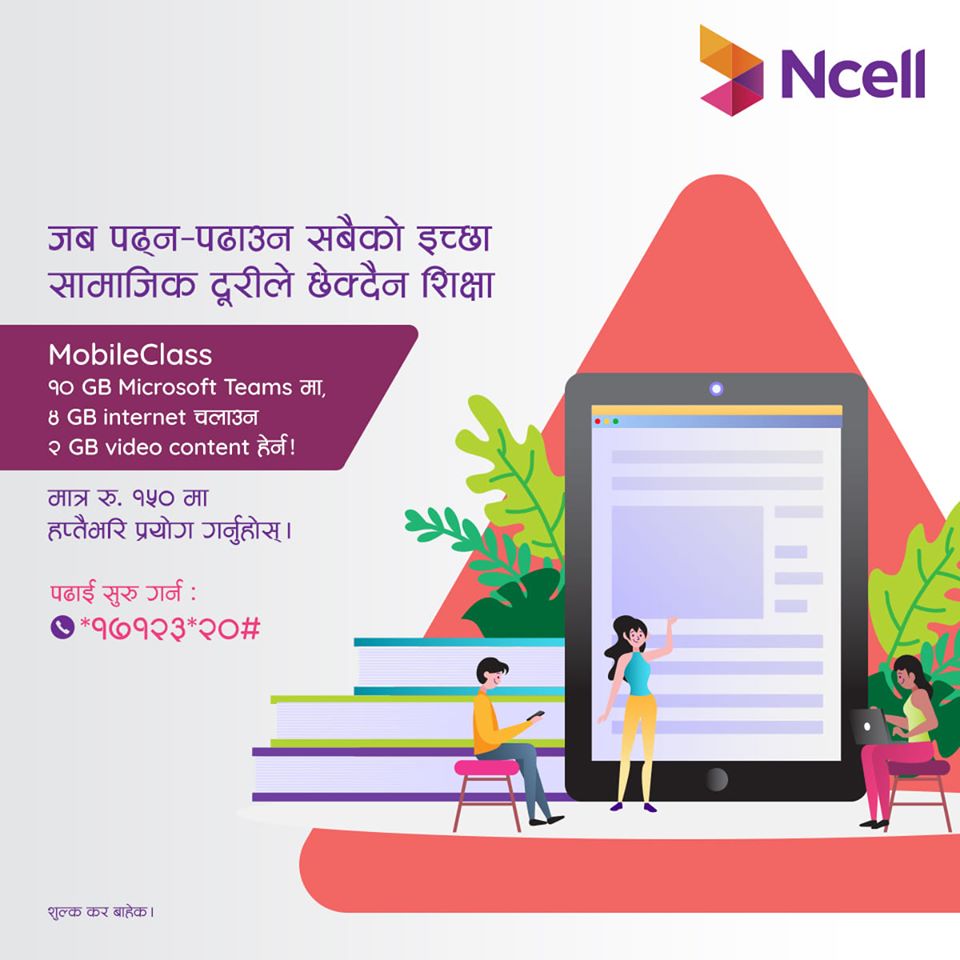 To activate the "Mobile class data package", Ncell users have to dial *17123*20# from their phone or type 'edu' and send SMS to 17123. The data pack comes with a validity of 7 days.
Also Read: Sikai Chautari: Nepal Government's Online Learning Platform
Microsoft teams, one of the most secured applications to conduct classes and meetings, can now be readily used through this Mobile Class Data Package. Moreover, all-time data can be used for any means, and users can enjoy 2 GB video data for Youtube surfing as well.  The package is introduced to fill the gap between teachers and students and to solve the problems that the students are facing for online classes due to the high price for other data.