 Lenovo Tab M series has been updated with M8 and M10, which is available now. Further, Lenovo designed and built a solid piece of hardware. If you are looking for a tablet within price range and minimum required features then Lenovo Tab M8 or M10 are for you.
Navigation
Overview
When you want a great mix of value and performance in a tablet, Lenovo tablets are well worth considering. Lenovo tablets often deliver excellent battery performance, which enhances their usefulness. Powering the Lenovo Tab M8 is the octa-core MediaTek Helio A22 chipset, paired. You'll find Lenovo tablets at many different price points and screen sizes.
Lenovo Tab M8 HD
With Android 9.0 OS the Lenovo Tab M8 HD(2nd Gen) is a superb tablet. Further with spectacular IPS HD display, and Dolby Audio-tuned speaker. Provided with16GB/32GB storage and microSDXC, this tablet is very good for everyday stuffs. However, isn't quite helpful for high quality digital works.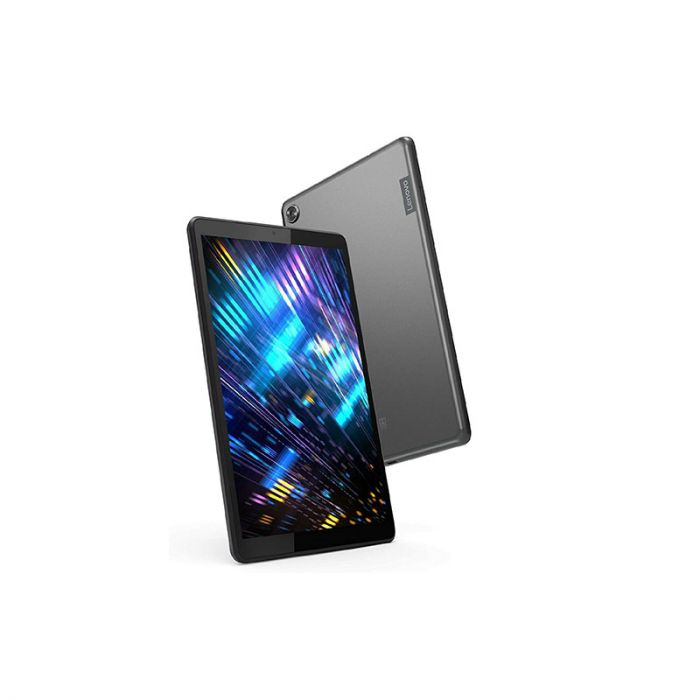 Lenovo Tab M10 HD
Supported with Android 11 OS the Lenovo Tab M10 HD(2nd Gen) comes with dual side-facing speakers with Dolby Atmos sound. Moreover, you get a 10.3-inch Full-HD IPS panel. However with a slightly odd size for a screen, which is not too bad either. Games and video are crisp and the IPS panel's 1920 x 1200 is easily enough for this size of screen.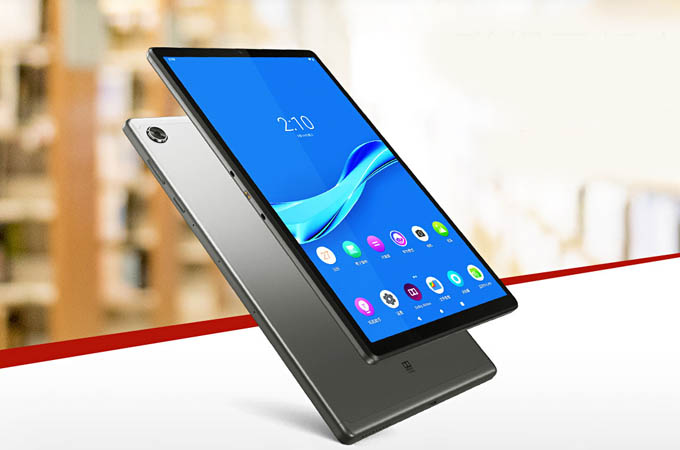 Price of Lenovo Tab M8 HD and M10 HD in Nepal
| | |
| --- | --- |
| Variant | Price |
| M8 3+32 GB | MRP 21,990/- |
| M10 FHD 4+128GB | MRP 43,990/- |
Where to buy?
Authorized Distributor : Call Mobility Pvt. Ltd.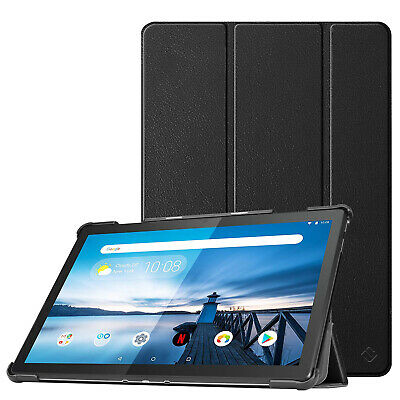 Specifications
Lenovo Tab M8
Processor: 2.0GHz quad-core MediaTek Helio A22
Display: 8-inch HD IPS LCD display, 1280 x 800 px
RAM: 2GB
Storage: 32GB (expandable)
Rear Camera: 5MP
Front Camera: 2MP
Weight: 305 gm
Battery: 5,000mAh battery, 10W charging
Lenovo Tab M10
Processor: Snapdragon 429 (quad-core, 2.0GHz)
Display: 10.1-inch IPS display, 1280 x 800 pixels
RAM: 2/3GB RAM
Storage: 32GB storage (expandable)
Rear Camera: 5MP
Front Camera: 2MP
Weight: 460 gm
Battery: 4850mAh (microUSB charging)
Pros of M8
Affordable
Superb battery life
Up to 2TB expandable memory
Attractive design
Pros of M10
Attractive design
Decent price
Stereo speakers
Stock Android 10
Cons of M8
Weak performance
so-so cameras
Not ideal for multitasking
Low resolution
Cons of M10
16:9 aspect ratio
Low resolution
Heavy top
so-so battery life
Conclusion
These were Lenovo Tab M8 HD and Tab M10 HD for you with price and specs. When you want a great mix of value and minimum performance in a tablet, Lenovo tablets are great.
Thankyou ; )