Khalti, a native financial technology startup in Nepal, has won the United Nation's, Innovation Fund. Along with Khalti, 10 other enterprises from the Asia-Pacific region have won this reward. Over the next year, ESCAP and UNCDF will provide financial and technical support to Khalti to develop and pilot its business initiative.
After being announced as a winner of the Innovation fund, Khalti is planning for a special project which will support women-led micro, small, and medium-sized enterprises (MSMEs) in 12 different districts across the nation. The project is expected to roll out within July 2019.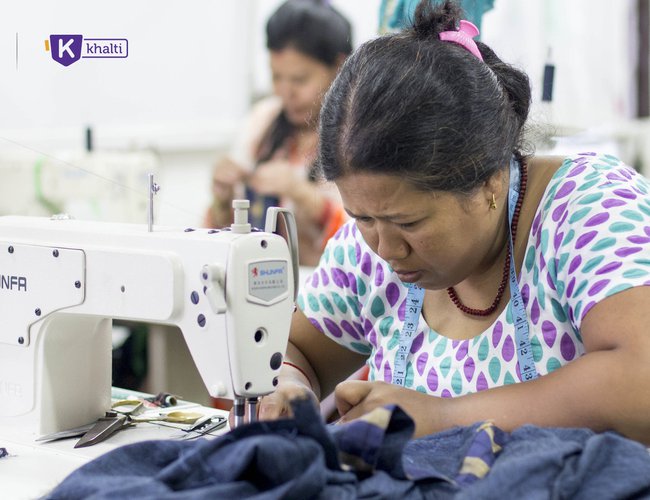 Khalti will support women involved in Dhaka Weaving, Allo Processing and Food Processing as a part of this project. Khalti aims to minimize the gap between the production and sales of goods produced by more than 3500 women involved in MSMEs in Nepal with this project. Khalti has also partnered with SABAH Nepal (SAARC Business Association of Home-Based Workers) to implement the project more widely.
Beside this, Khalti will also mobilize it's Smart Chhori campaign to assist the MSMEs which as started in February 2019. Smart Chhori campaign was aimed to prepare the female workforce to change Nepal into a Smart and Digital Nepal.
What is Fintech Innovation Fund?
Women MSME (micro, small and medium enterprises ) Fintech Innovation fund was jointly launched by the United Nations Economic and Social Commission for Asia and the Pacific (ESCAP) and the United Nations Capital Development Fund (UNCDF) in March 2019. Along with Khalti (Sparrow Pay), 9 more startups from Bangladesh, Cambodia, Fiji, Myanmar, Samoa, and Vietnam have won the innovation. The fund will support the implementation of the winning private sector FinTech and Digital Business solution for women entrepreneurs.
The Women MSME FinTech Innovation Fund is part of a regional program 'Catalyzing Women's Entrepreneurship: Creating a Gender-Responsive Entrepreneurial Ecosystem' funded by the Government of Canada and implemented by ESCAP in partnership with UNCDF. The program aims to support the growth of women entrepreneurs in the Asia-Pacific region through addressing the challenges faced at three levels: enabling policy environment, access to finance and use of ICT for entrepreneurship. Funding support is also provided by FMO and Visa Inc.
About Khalti
Khalti is a mobile wallet, payment gateway and service provider in Nepal. Launched in January 2017, it is an emerging online payment solution in Nepal and has been gaining popularity very rapidly. It is operated and owned by Sparrow Pay Pvt. Ltd. Khalti is the 5th digital wallet to get licensed by Nepal Rastra Bank as a Payment Service Provider. The digital wallet can be used for making utility payments, hotel bookings, movie tickets, domestic flights, events and so on.