After years of requests from users, Instagram has announced that it's now made it possible to hide like counts on both Facebook and Instagram. Users can now hide likes on both of the platforms from everyone including yourself. This ability to hide likes is currently available in the latest version of Facebook's photo-sharing app. The new feature allows users to hide likes and comments but it is currently only available on the latest version of Instagram app on iOS.
Over the years, experts have highlighted the mental impact which may arise due to the number of the like counts. Users are reported to torture themselves and even go as far as to take their own life due to the unfulfilled desire to gain likes milestones. Facebook introduced this feature to enable users to interact freely on the platform as publicly displaying likes can lead to increased anxiety. Facebook's latest move is also intended to reduce social comparison and improve the experience of using the platform. You can opt to hide likes on your Instagram feed as well as on individual Instagram.
How to hide Like Counts on your Instagram feed
First of all head over to your Instagram profile
Tap the top-right menu
Select 'Settings' from the pop-up menu
Click on 'Privacy' and then on 'Posts'
Click on the slider next to 'Hide Like and View Counts' to activate the feature.
How to hide Like Counts on your Instagram post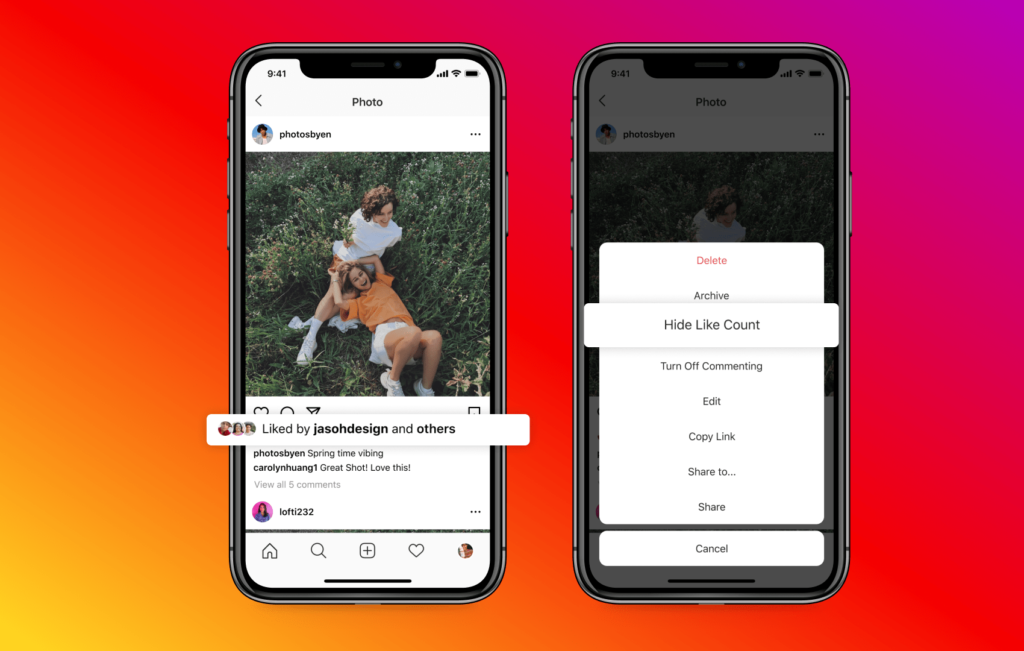 Click on the create button and select 'Post' from the options
Upload your image or video
Tap on 'Advanced settings' at the bottom
You will be redirected to a page where you can hide Instagram likes, comments and even view counts
Turn on 'Hide like and view counts on this post' by tapping the slider.
Return back and post your image or video.
After you enable the setting other Instagram users will not see the total number of likes on your post even if they have not disabled like counts on their profile. But the feature only applies to posts on your feed and reels still shows the total number of likes even with the like counts hidden on your main feed.