Being on social media platform especially Facebook allows us to share our memories and photos with all the people we know and love. It is a very pleasant feeling. But, at one point we start realizing that our photo gallery is filled with a lot of pictures. And securing those photos are as important as posting them because we wouldn't want to lose our precious memory accidentally at any cost.
So, Facebook users, there is good news for you because Facebook has come up with the new video and photo migration tool which lets you transfer your photos on Facebook's library to Google Photos for safekeeping. The best part being it is completely compatible with any platform, so you can transfer a copy of your photo or videos through mobile, laptop, any other device or operating system.
Facebook's Photo Migration Tool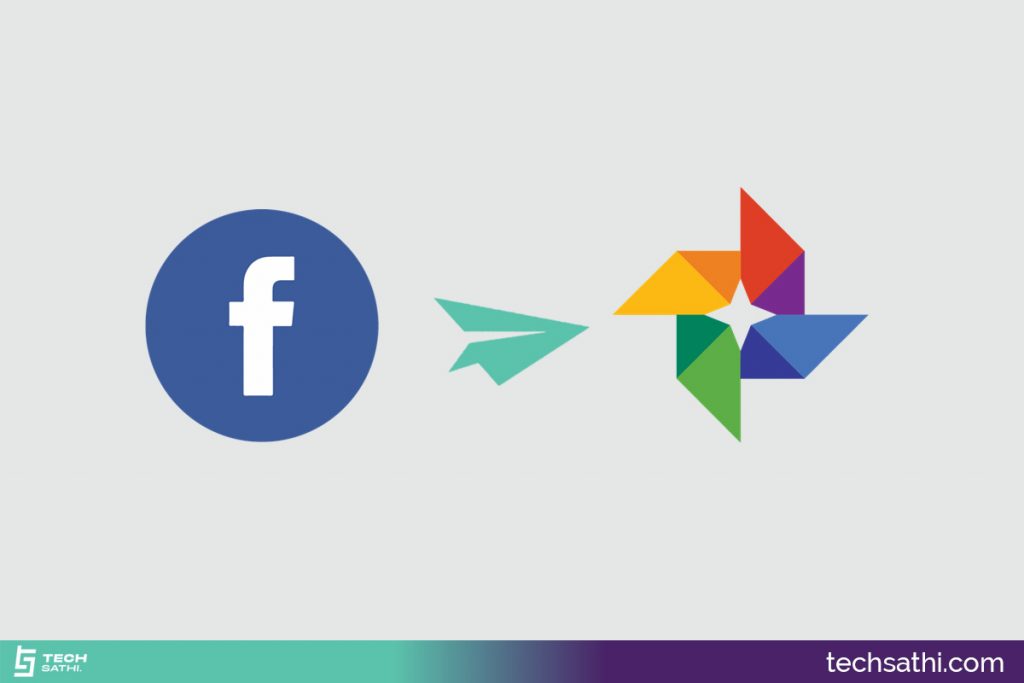 The all frenzy Facebook photo and video migration tool is more of a data transferring project which allows us to save our photo to the Google photos to keep it safe and secure. And it is very easy to use as well, in just five steps we will be able to copy, transfer, and secure our whole gallery.
It is as easy as that and more to that Facebook has also promised that more photo services will be featured in the near future as well. So, let's dive in without any more delay.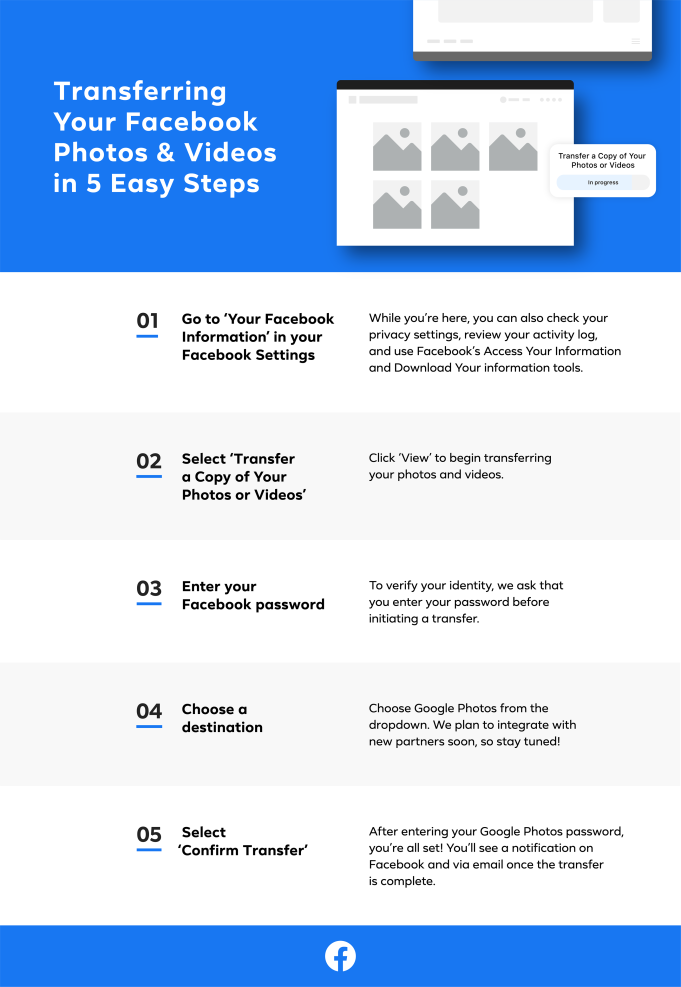 1. Go To The Facebook Setting:
Accessing the Facebook's photo video migration is quite straightforward; you can access the transformation from your smartphone.
Start by launching the app, then tap on the menu located in the top right corner of your screen and scroll down to the bottom of the page where you will find the "Setting" option. Go ahead and click that, and you're done with step one.
2. Select a copy of your photos or videos:
After getting in the setting menu, you will find "Your Facebook Information" option. Under that section you will have to click "Transfer a Copy of your Photos or Videos." Now, let's get moving to next option.
3. Enter Facebook password:
To ensure your identity and surpass the security option, you will have to enter your password. But, just in case you don't remember your password or lost it then you can click on the "Forgot Password?" preference below the password box and start the recovery process. When that's done you would want to move on to the next option.
4. Choose destination:
So, now you will want to choose a destination to secure your photos and videos. As Google photo is the only spot right now, you would want to choose that. Not to worry though, we have been promised more option for the future but this will have to do for now.
Well, since you cannot transfer the copy of both photos and videos together, you will have to choose which one you want to transfer fist and then repeat the process for the next one.
Now, once you hit that "Next," button, you will have to allow Facebook to add content to your Google Photos account.
5. Confirm Transfer:
Now, going in for the final step, click the "Confirm Transfer" and peacefully watch the files being transferred to your Google photo library. Time may vary according to the size of your library.
When you are done, you will find the file named "Copy of …" in your google photo which will actually correspond directly with the names of your photo albums on Facebook. Hence, the mission accomplished.
Also Read: Facebook Rolls Out "Messenger Rooms" with Video Chat for 50 people, Here's How to use it
So, with these five simple steps, you can transfer your favorite photos on Facebook to Google Photos in a secure online nutshell using Facebook's Photo Migration Tool.