eSewa, Nepal's first digital wallet, established on January 25th 2009 is to have its 11th anniversary. Since that day, the online payment gateway has been providing an excellent service making financial transfer and paying of bills much easier. As of this date, they've been successful to attract eight million customers and expect to attract more.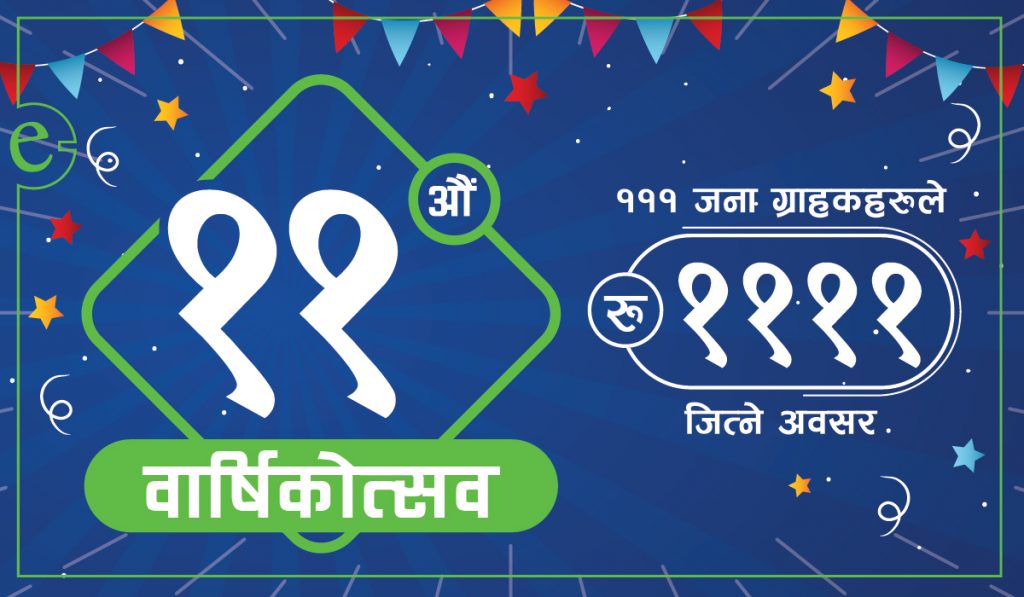 The vision of eSewa is to cover every payment sector (Small / Big, Dealer / Retail, Private / Government, Domestic / International) continuously to accomplish its mission to create a cashless economy. The company has been working hard to create a cashless economy in coming days. In the future, eSewa is planning to cover each and every industry of Nepal with their payment platform which would be helpful in the growth and development of economy enhancing financial mobility.
Also Read: Best Digital Wallets in Nepal
And now, for the occasion of their anniversary, they want to express their gratitude to the customers. So, they have come up with the scheme of giving away Rs. 1111 to 111 customers on their 11th anniversary. 
Get a chance to be one of the lucky 111 customers by using eSewa between 9:00 am to 8:00 pm on January 25. May you be the one with Rs. 1111 more in your eSewa account tomorrow night. Good luck to all of you.