Chaudhary Group (CG) has recently signed an agreement to work together with China's Huawei Technology for its new CG Telecom services. While the whole world was stuck in the gossip about Huawei conflict with USA, CG decided to team up with the company to bring 4G service in Nepal.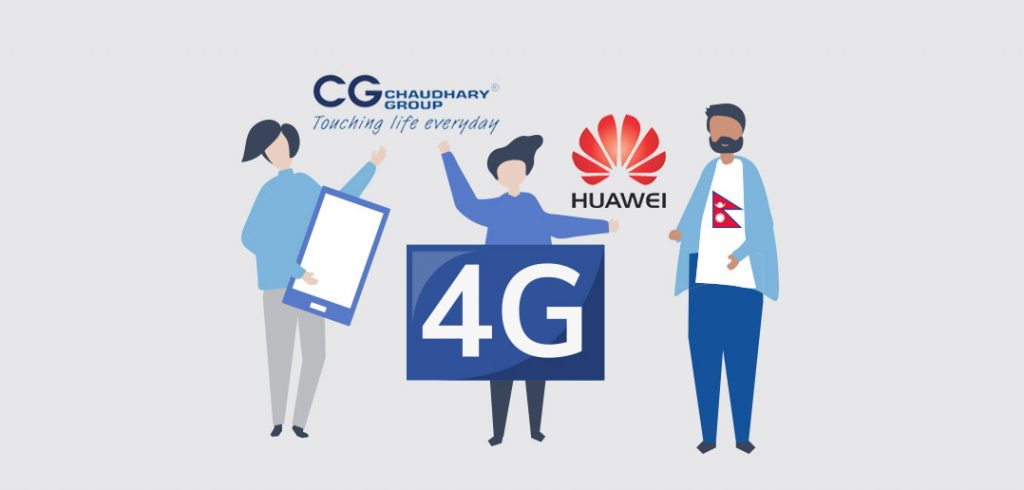 Chaudhary Group signed a deal of $100 Million with China's tech giant Huawei Technologies for this new chapter of telecoms in Nepal. As we are familiar with the turnover Jio brought in the Indian telecom market, we can sense CG is also trying to do the same. The company is all set for a new telecommunication company that will bring free calls and are mainly focusing on data services. Also, the company is expected to support the online payments.
Also Read: CG Releases BiP Messenger for Nepal
CG, which gained momentum after the production of noodles, is no more limited to just Nepal. CG has become the first multinational company from Nepal and is already in the global corp market. The corp has invested in numerous sectors such as food, hospitality, education, cement, energy, electronics, finance, etc, and now it is moving to telecommunication in Nepal.
Binod Chaudhary, the chairman of CG group, said, "Huawei is expected to supply the equipment worth about $100 million for the launch of 4G services in Nepal which could later be upgraded to 5G as well." "Huawei has been working along with the state-owned telecom company, and now they will be working with us," he added. With all the conflict between Huawei and USA Chaudhary told that he doesn't see any problem in collaboration with Chinese companies. The CG telecom has been much awaited and is hoped to bring some sort of revolution in the telecommunication industry.
"We have a target of spending $50 million in Nepal," said Chaudhary. CG has already been operating telecommunications in limited rural areas of Nepal. Chaudhary claims that one-third of the telecom markets of Nepal will be taken within four years. They are directly competing with popular telecommunication companies like Nepal Telecom, Ncell and Smart cell.