Undoubtedly, Android is the most popular operating system for mobile devices in the market with the highest variety of applications and games. Nowadays, android emulators are seemingly becoming more popular as android's popularity is growing in itself. As the android applications are becoming popular, the need to experience them across different platforms is also increasing. Even if you don't have an android device or you want to experience in the PC platform, the emulators can come handy. Developers can test their app, mobile gamers can enjoy games on a big screen by using an emulator. Our team tried more than 10 emulators prepared this list of top 5 best android emulators for PC.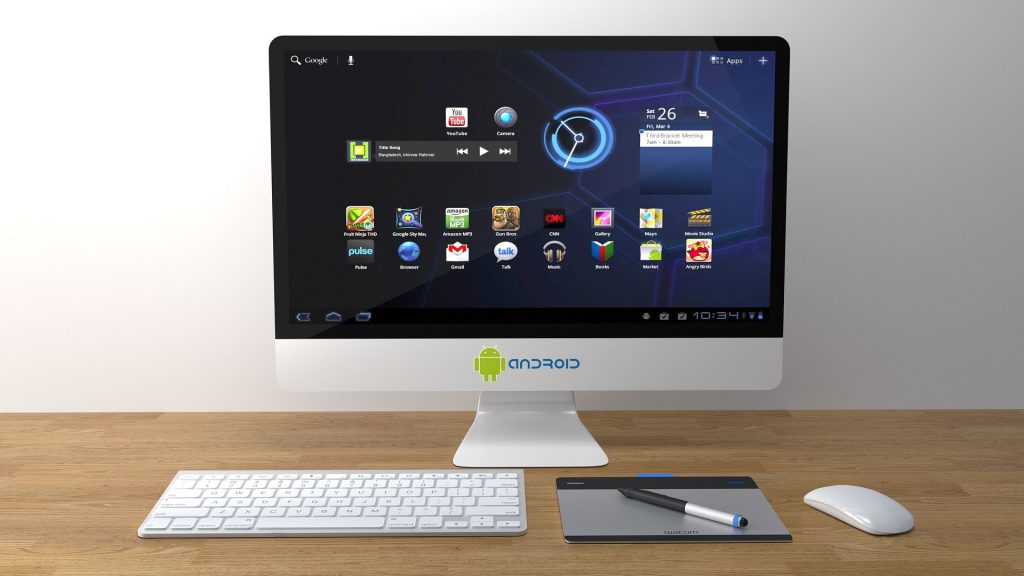 Note: The list is not in order of preference, you can choose any of them. It's just a compilation of the best ones.

1. BlueStacks
Bluestacks is the most known android emulator among android users. This emulator is preferred for gaming and it is very easy to set up. You can get BlueStacks optimized app store where you can find popular apps and games. It is capable to perform in low-end computers as well.

You can live stream your gameplay in twitch and Facebook and it supports multitasking which is not available in other android emulators. The downside of this emulator is that is will bomb you with lots of ads to download sponsored apps. You can remove the ads by upgrading it to the premium version. Premium version is available at 3.33$ which provides ad-free experience and priority support. Bluestacks 4 is based on android version 7.1.2 (Nougat).
Why use BlueStacks?
Easy to set up
Based on the latest android version
Live Streaming in Facebook and twitch
Multiple account support
2. Genymotion
Genymotion is an advanced android emulator for PC especially for developers, as it is ideal for testing android apps and their behavior. It is intended to be helpful for development purposes but you can use it for personal purposes too. You should enable virtualization technology in your computer before downloading it. Also, an account for Genymotion is required before you can start using it.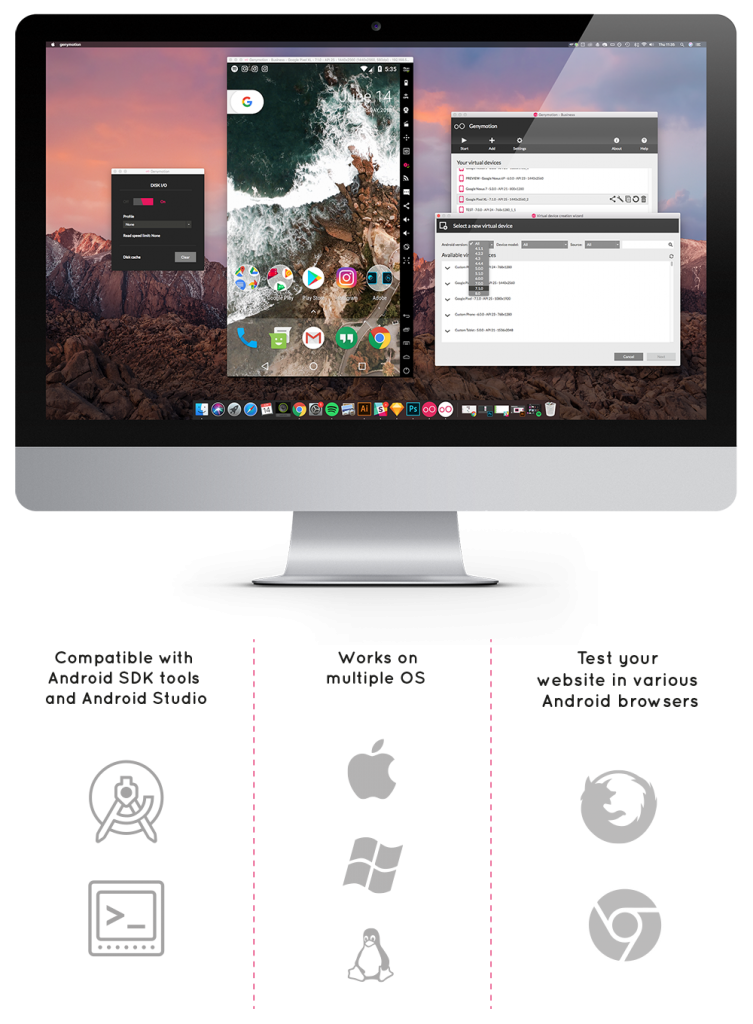 Since Genymotion is inclined toward developers, you can get lots of developer-friendly features. It is completely compatible with android so much that with Genymotion on your PC, it behaves like an Android device. It doesn't come with google play store by default but you can have it with a little setup. You can choose the android version from Kitkat to Nougat.
Developer friendly
Supports android studio
Can run on Linux and Mac OS
Can choose android version from 4.1 to 8.0
Also Read: Top 5 Video Editing Apps for Android
3. Nox player
Nox player is another android emulator for Windows, based on Android 4.4 KitKat which is full of advanced features. It is best suited for playing heavy games like PUBG. The emulator ticks a lot of boxes when it comes to features. You may find its interface to be a little overwhelming at first but I am sure that you will definitely love it after spending some time with it.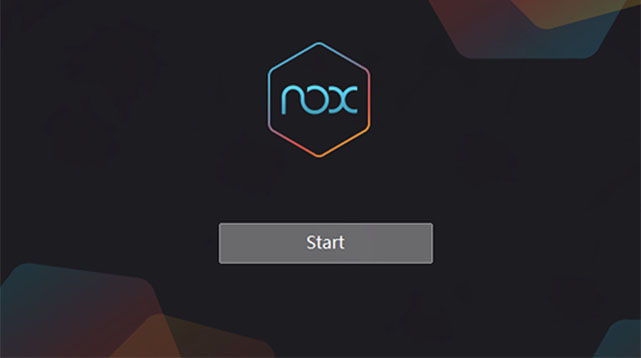 It comes with the inbuilt google play store where you can download apps and games by using drag and drop features. There is a stimulating touch functionality which is just another name of keyboard mapping. The good thing with this emulator is that it is absolutely free and there are no ads. You can specify the CPU and RAM usage in the setting to get the best gaming result.
Why use Nox player?
Keyboard mapping feature
Multiple windows on a single device
Free and no ads
4. MEmu
MEmu is a high-performance Android emulator for Windows, based on Android Lollipop. It comes with the preinstalled jellybean and you need to download additional package to upgrade it to Lollipop. There is an inbuilt google play store where you can download your favorite apps and games. This emulator is focused on gaming which gives similar results like BlueStacks and Nox player regarding speed.
The good thing about MEmu is that you can create multiple virtual devices to simulate multiple android devices in one pc. Moreover, it doesn't use much of your computer resources. MEmu can be easily installed in your pc and you can run your favorite apps and games without any hassle.
Why use MEmu?
Can create multiple virtual devices
Support both AMD and Nvidia
Keyboard mapping
Available for free
Also Read: Top 5 Must-have Nepali Apps in 2019
5. Remix OS
Remix OS is totally different from the android emulator mentioned above. It is a product of Jide technology, a company formed by former employees of Google. You can put Remix OS in USB and can boot from there to any computer. It is a good emulator for productivity apps but doesn't support heavy gaming.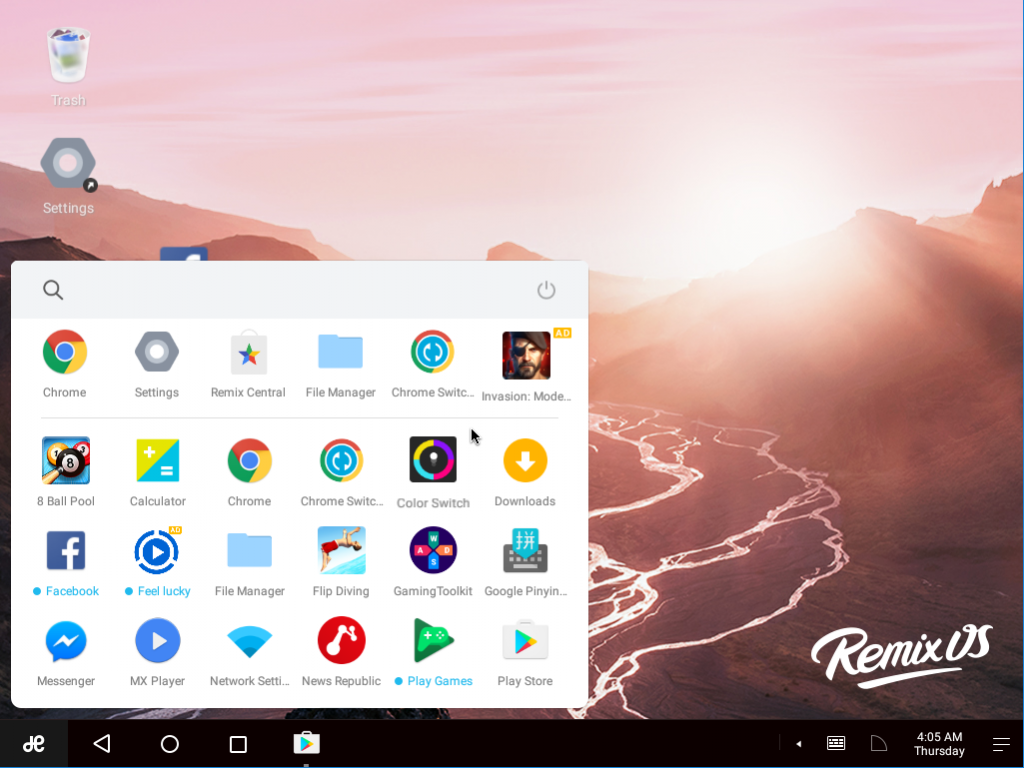 Before installing Remix OS, please note that it doesn't support some AMD chipset and you have to enable virtualization technology in your BIOS. It supports google play store so you can download apps and games with no extra setup. You can manage multiple games simultaneously on one screen.
Why use Remix OS?
Keyboard mapping
Developers can debug apps
Android OS experience
Good for productivity apps
These are the list of top 5 best android emulators you can use to run android apps on your pc. There is no lack of an android emulator on the web, but what you pick, solely depends upon your requirement. If you ask me personally, I will suggest two emulators; Genymotion and BlueStacks for a developer and casual users respectively. But with so many alternatives around, it doesn't necessarily have to be the same for you.
Hope this information helps you to pick one that best suits your purpose. Which one of these is your favorite Android emulator for windows? Chime in your two cents using the comment section below.